The black conductive boxes are in ESD safe HDPE with carbon mixed.They dissipate static charge built-up and protect sensitive electrical components or reduce static charges which might occur with non-ESD safe plastic boxes.
Model
Box
Dimensions
Compartment
1COMP750B
267 x 157 x 40mm
1 compartment
267 x 157 x 40mm
18COMP752B
267 x 157 x 40mm
18 compartment
45 x 52mm
View full details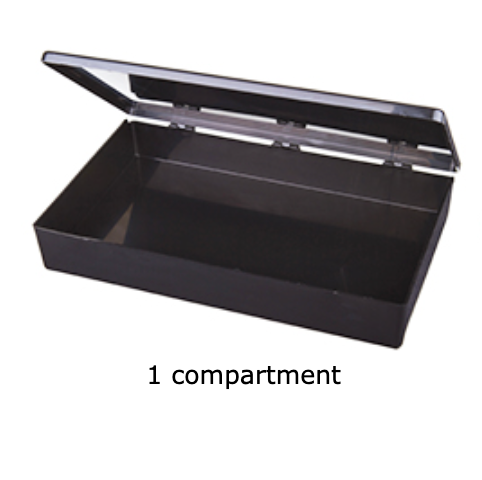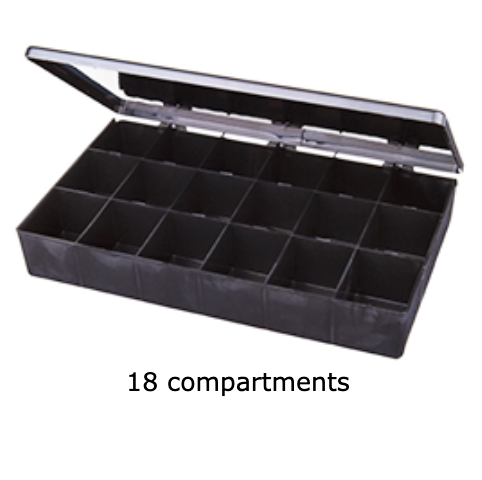 Non trovi quello che cerchi? Contattaci!
If you don't find what you are looking for, contact us!