Polystyrene plastic boxes with micro thin, flexible polyurethane membranes top and bottom.
Small and large samples will be held firmly to safely store, ship and transfer delicate, sensitive articles.
Model
Outside
Dimensions
Membrane
Area
Pkg
PMB56
75 x 124 x 26.7mm H
60.5 x 114.3mm
1
PMB62
100 x 50 x 25mm H 
30 x 90mm
1
PMB63
100 x 75 x 25mm H 
60 x 90mm 
1
PMB64
100 x 50 x 50mm H
30 x 90mm
1
PMB67
175 x 125 x 50mm H
150 x 100mm
1
Available also clear and yellow replacement Clips.

View full details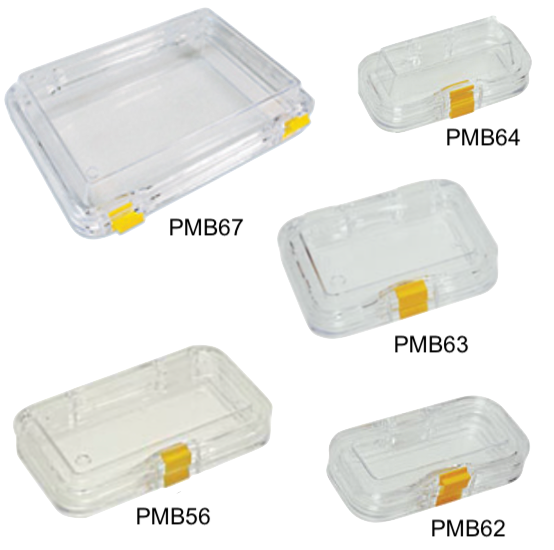 Non trovi quello che cerchi? Contattaci!
If you don't find what you are looking for, contact us!